Google Maps is a Web-based service that provides detailed information about geographical regions and sites around the world. The Google Maps Platform is a set of APIs and SDKs that allows developers to embed Google Maps into mobile apps and web pages, or to retrieve data from Google Maps.
For integrating a Google Map on your website, Google provides an API key and we need to enter that key on the back end of the website. Please follow the steps below to create a new API key.
Generating a Google Maps API Key
1. Sign-up/Login to a new Google account. If you already have a Google account, then please use that.
2. Go to the Google Maps Platform page: https://cloud.google.com/maps-platform/ and click "Get Started". Select the Maps, Routes, and Places check boxes and click continue.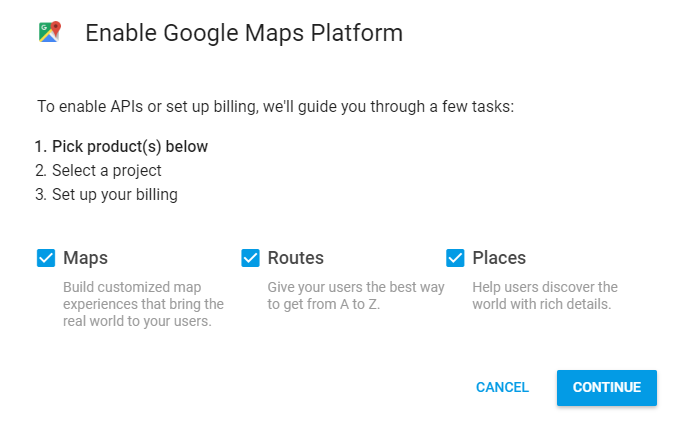 3. If you are creating an API key for the first time, you will need to create a new project. Give the project a name.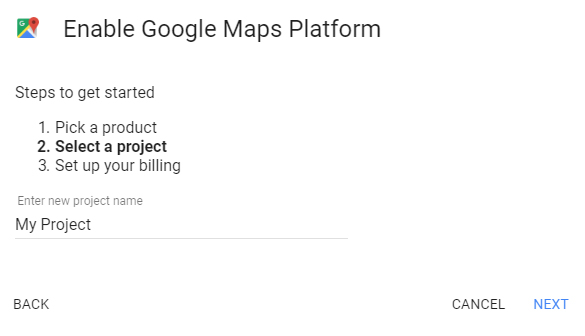 4. You'll see a pop-up where you need to enable the billing. Select "Create Billing Account".
5. Select your country and accept the Terms of Service, then click Continue.
6. Enter your customer info and card information. Then click "Start my free trial".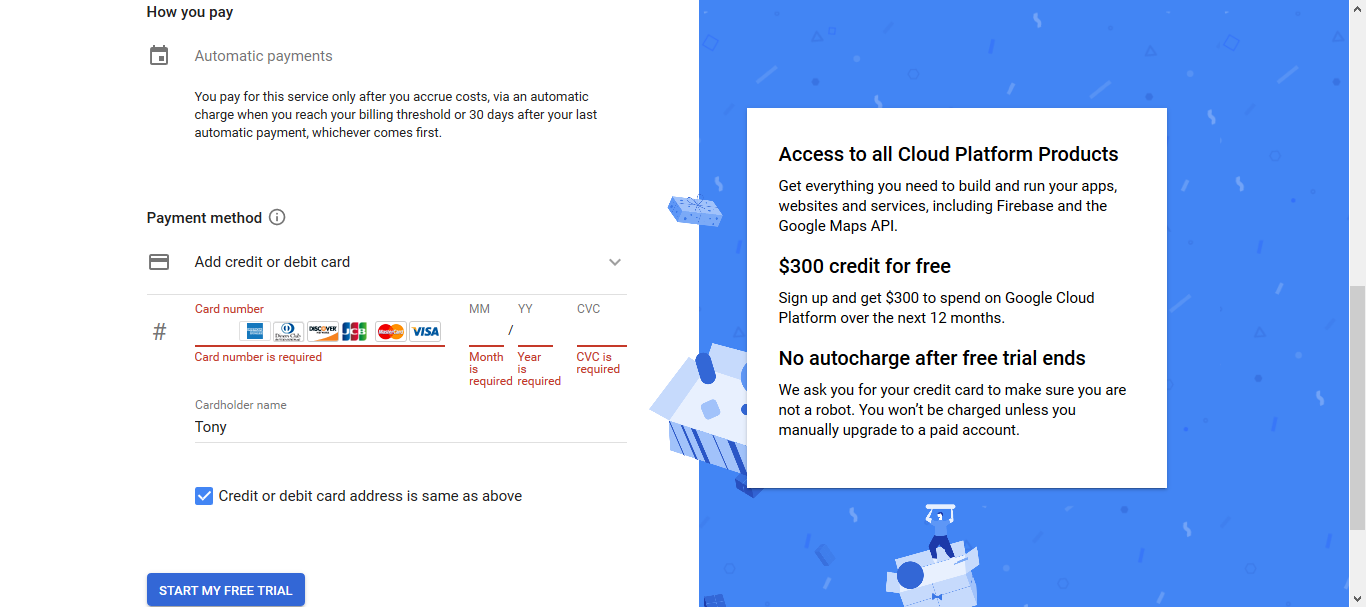 The 12-month, $300 free trial starts automatically when you set up your first billing account.
After 12 months, there is a charge based on the type of map you are using. Here is the pricing sheet:
https://cloud.google.com/maps-platform/pricing/sheet
Enable Required API Functions
7. Select the project you have already created and choose the location.
8. Once you click the create button, a pop-up will appear for you to enable the API key. Click "Next"
9. Your generated API key will appear in a window. Please copy that key and send it to us.