That headline sounds like the start of a joke, right? Well, this is close. Here's how the joke goes...
You know you need a website copywriter for your website when you're using this text on your website:
"For all your [INSERT YOUR INDUSTRY HERE] needs!"
This phrase is WAY overused, kind of lazy and usually just plain wrong / inaccurate.
For example, when an automotive repair shop would say:
"For all your automotive needs!"
I say, "Really? ALL of my needs? So you have gas, car stereos, fuzzy dice, car loans, insurance, transmissions and you can sell my car - all in one place?" I can't think of one place that offers all of that.
They obviously don't do ALL of that and those are ALL my automotive needs... so why do they say that?
They cannot meet the expectations they're setting when they use that line, so they're setting themselves up for failure. This was all done just because they're lazy and didn't want to put any time into what they're saying. There was no valuable expertise injected into what they're saying to their customers. That's a BIG problem!
Not only do they not meet expectations, they sounds just like everyone else. They don't stand out... at all. Why even advertise if you're not going to say WHY you're different? Why should people choose you over your competition? If everyone takes care of "all my needs" then they're all the same.
What Makes Your Business Different?
You absolutely have to stand out and say why you're different and better. If your words make you sound like everyone else, you won't get noticed and you're not memorable. Explain the "why" and then state the benefit - to the customer.
When you do this, don't make it about you - make it about the customer. This is a very common mistake with marketing. You see "we do this" and "we do that" everywhere. Hey, I'm the one paying money to you - how are you going to help me?
So find out how you're different. Research the competition, find out what points they're saying (and not saying) and then find a hole in the market. There should be something nobody's mentioning where you excel. Those are the points you need to promote about your business.
Often, getting this kind of perspective comes from outside your business and hiring a copywriter would be a smart choice.
What Copywriters Do
First, as mentioned, their outside perspective is valuable. They look at your business with a clean slate. They see how you're currently presenting yourself to your audience and also look at what strengths you have. Very often some strengths are found which aren't being promoted too strongly. This is where the opportunities are!
They will also interview your company's key stakeholders, along with other staff members to find out even more.
When that's done, the copy is developed. First, the site map (website structure) is looked at and maybe some adjustments need to be made. Once that's agreed on, copy appears on pages - ready for the first draft approval. You'll be able to see some progress and make sure things are going in the right direction.
The rest of the copy is then written and you receive a first version to look over. Adjustments can be made until a final version is approved.
One big benefit of this process is that all copy is written with the same voice and written to the right audience. Appropriate calls to action are sprinkled in as well.
From there, the final copy is sent to our team of designers and developers, who build your website around that copy. From the design to how things are programmed are done around the copy - versus making the copy fit into the website. This is a big deal. How you do this matters. It should be a "copy first" approach in order for your website project to be a success.
And the copywriter doesn't need to write all the copy from scratch. They can start with what your staff comes up with if you want. We will, of course, consult with you on how that text looks to make sure it can be used. If it can, then maybe parts are re-written. This process works well for copy that's more technical or for clients who have a tight budget for copywriting.
What's Holding You Back?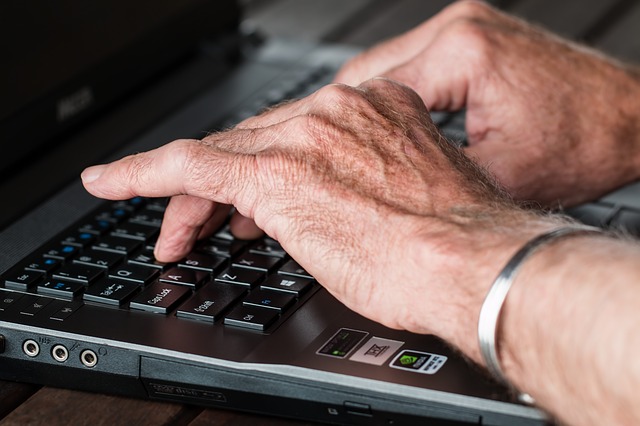 Words matter. They really do. We can even split-test websites with different headlines and text - even split test where just one word is different. We can see which headline converts better. One, small change like that can mean an increase of 10-20% more conversions... which can be huge!
Maybe you haven't really thought about how the text on your website really does matter. Maybe you're going to go take a look at it and see if you're mentioning how you're different or if your copy is focused on your customer instead of you. If so, you may conclude that hiring a copywriter is a good investment.
That copy lives on your website and is shown to your audience 24 / 7 - think about that. If you had a better message there that worked better, that's like hiring an employee that does twice as much work... why wouldn't you do that? Seriously.
As soon as the new copy is put on your website, it works for you into the future. It's an investment you make once that keeps paying back. How much of what you do on a daily basis keeps paying you back, day after day?
The more successful website projects we do are the ones that have a copywriter involved. It's plainly evident. Combine our "copy first" approach with our award-winning website design and you now have a website that works harder, gets you more leads and more sales/donations. Isn't that worth investing in?
Contact Webstix
If what we're describing here makes sense to you, rings true and something you want to look into, then contact Webstix today. Let's talk about where you're at and where a new website with much better copy can do for your bottom line.