January 30, 2013 | Written by Tony
What Should Your Website Maintenance Budget Be?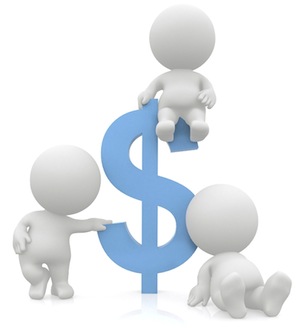 One thing to consider when owning a website is the cost of ownership. There are website hosting costs, costs for upgrades to website software and website maintenance costs. Your business website needs to be kept up to date, after all. Web maintenance will have to get done by someone. It's good to know what to budget for all these costs and you plan your business and budgets.
Website Maintenance Costs and Prices
Expect to pay somewhere around $50 to $100 per hour for website maintenance. The costs will vary, so remember that you get what you pay for. If you need your website updates done accurately and timely and if you want good communication from the developer, then expect to pay near the higher end of that price range.
If you want cheap maintenance that might not be reliable or where the work isn't tested and the communication is poor, then you can expect to pay prices around the lower end of that range.
What to Expect With Web Maintenance Companies
If you want good maintenance done, then here are some things to look for:
A developer that uses an email ticket system is a plus. Your work is much less likely to get lost
You should be able to get a quote for the work before the work begins if you want
Make sure they back up their work before they start
The developer should ask you questions if they have any before they start working
You should get a report showing the work that was done, complete with URLs
Their pricing should be fair and flexible. You don't want to get into a monthly contract
Choose a developer that gives you priority service without requiring a monthly contract or retainer
The company should have staff dedicated to web maintenance – versus pulling a developer off of another project
They should have staff in-house so that the login credentials to your website don't end up in the hands of freelancers
Your questions should be answered immediately and communication should be easy and frequent
If you're looking for a company to do website updates and they don't provide everything we've listed, then check out the web maintenance costs and service that Webstix provides.
Website Hosting and Software Budget
Your website hosting cost and budget should be reasonable. If you choose cheap website hosting and you're website's down or not functioning frequently, then you're really losing money. Google looks at website reliability when they rank websites because they want to know that when they give that website as a result, that website's going to be up and running. Going cheap on website hosting is not a good idea.
Setting a budget for website software upgrades is important if you website runs on PHP scripts or a database. That software needs to be upgraded. Expect to spend 10-15% of your website budget on software upgrades per year.
Conclusion
It's very true that you get what you pay for. If you buy cheap website maintenance and hosting, you're getting cheap maintenance and hosting. Would you trust your child in a cheap car seat? Yes, there's no comparison between a child and a website but you've invested a lot into your website and it's out there getting business for you 24/7/365, so it deserves the best care available.
-Tony