Webstix is a Web Design Company in Wisconsin
Since 2001, Webstix has been providing beautiful website design to businesses and organization in Wisconsin as well as all around the United States and internationally. We're more than just designers, though, we're a team! When you hire us, you get a team of experts working on your website project - versus the one-man shop. With how complex websites are today, it takes a team but we don't talk over your head and our goal is to make your website a success!
Business Owners Want Results
We understand that you're not an expert on website design - you have to run your business. You're watching the bottom line and you need a website that delivers new business and new leads consistently. The main thing you're watching is that you get a return on your investment and we get that. Your website should be set up right, be easy to manage and be a tool for your business.
We Try to Make the Website Design Process Easy
Our process is simple. We meet with you (or even talk on the phone or do a video call / Skype) and evaluate your needs. We want to know what you need your website to accomplish and why. You'll then get a Proposal / Service Agreement and we go over that with you and answer all your questions. Once that's agreed on, we receive a deposit and then get started. We work in an online Project Management System and move your project along with updates all the time.
Staging Website and Launch
After design is done, we code your website and set it up on a staging server. You get to see your design and you watch your new website take shape. We get your content and put it in for you and then do testing. You're able to make edits near the end and your website launches when you're ready for it to launch.
Follow Up Training and Maintenance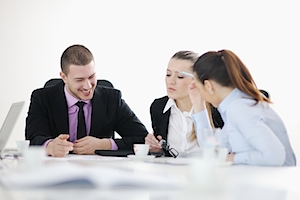 We will train you on how to use your website before launch or else right after launch. We even have free training sessions at our office every month. There are some training videos available as well. We even have a dedicated website maintenance team just waiting for your requests. After all, you still have to run your business and we're here to help!
SEO and Website Promotion
Honestly, SEO (Search Engine Optimization) is in our DNA. Websites have to be set up right, work quickly and be user friendly as well as rank well but SEO has to be in every piece of that equation - not as an after thought. We're serious about SEO and we'll work to give your website every advantage possible.
Find Out More!
If what we're saying so far sounds like something you're interested in, then let's talk! Get in contact with Webstix today and let's find out how we can work together to make your website a smashing success in Wisconsin and on the Web!